What is a Proof of License?
Some distributors require evidence that you've properly licensed your cover before they distribute your recording. Our new feature will allow you to download a proof for only $5!
If you are requesting a Proof of License AFTER you've requested and paid for your license, follow the below steps to obtain your Proof of License:
Step One:
After you log in to your user dashboard, click the "Show all >" button to bring up your list of active licenses.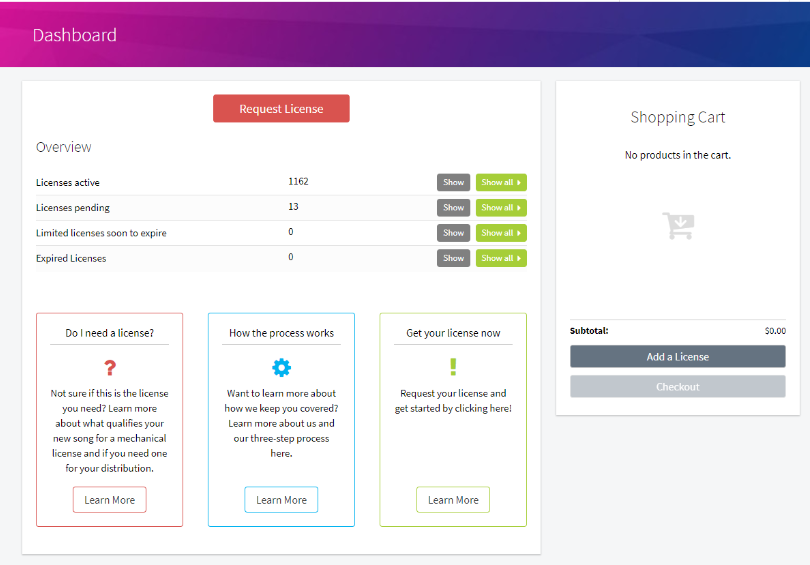 Step Two:
On the My License Requests page, scroll down to the license you want to request a Proof for.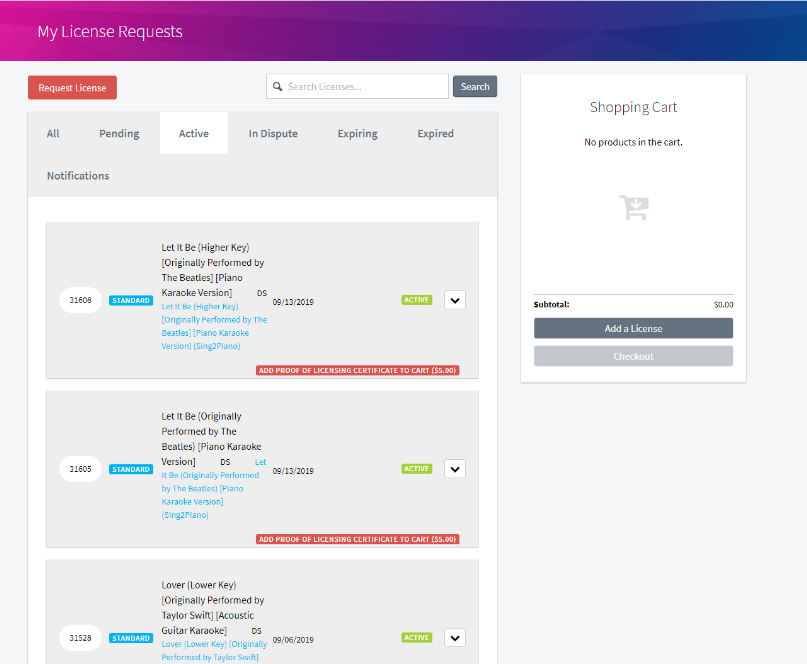 Step Three:
Once you've located the license you need a Proof for, click the "Add Proof of Licensing Certificate To Cart ($5.00)".

And you're all set! You've now successfully purchased a Proof of License!
If you order the Proof of License upon requesting a license, your Proof will be emailed to the email you used to setup your account AFTER your license is activated. If you purchase the Proof of License after activation, then you can go back to your license from the "My License Requests" page and click now visible option: "Download Proof of Licensing Certificate".

Selecting the download options will automatically initiate a download for the Proof.